In this article, we explain a few reasons why affiliate marketing is such an effective method for monetizing blogs. We provided an overview of the concept in a previous post, but to recap briefly, affiliate marketing is a performance-based marketing strategy. Affiliates – in this case blogs – integrate adverts into their site on the behalf of companies or brands. These adverts are tracked, so when they are clicked, or a click leads to a sale, the brand pays the affiliate a commission.
Without further ado, here's why you should consider affiliate marketing to make money from your blog.
Maintains trust and credibility
A major concern for bloggers these days is credibility. In recent years, some blogs have become much more commercial in nature –used more as a mere marketing tool rather than a portal for quality content first and foremost. One major advantage to affiliate marketing is it offers bloggers the best of both worlds: a way to earn a living from their passion while maintaining the integrity of their content.
image: http://cdn.techgyd.com/affiliate-marketing.png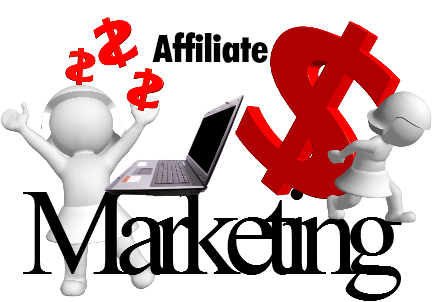 Affiliate adverts are designed to be relevant and valuable to the readership of a blog. For instance, cosmetics adverts would be suitable for a fashion and beauty blog; it's the sort of product that readers would be interested in, and that the blogger would be likely to endorse.This targeted marketing is integral to successful blog monetization.
Natural integration
Unlike display advertising, affiliate marketing programs are unobtrusive and integrate into your content seamlessly. Traditional display advertising options normally take the form of indiscriminate banner and pop-up adverts. These ads are often completely untargeted, and can be intrusive to the point of diluting the experience of the site.
In contrast, affiliate marketing can take the form of page footers, panels, and in text, as well as banner adverts. In-text affiliate links in particular are a great example of how the natural integration of affiliate marketing fosters a balance between natural blog content and monetization. In this way, advertising can be targeted based on the theme of individual articles as well as the entire blog.
Attractive for brands
From the perspective of brands looking to advertise, affiliate marketing is highly attractive for a number of reasons; one of which is due to the low risk involved. Because they pay per click or conversion, rather than a flat fee, it's in their interest to work with as many topically relevant affiliates as possible.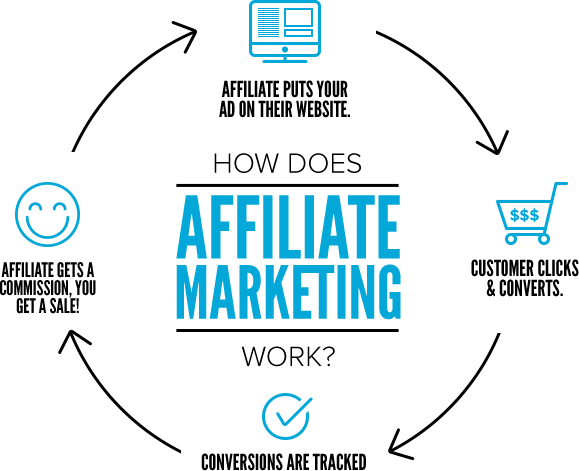 This is great news for you as a blogger because, as long as you're creating great content, it makes you a valuable business partner. It's a win-win; it's cost-effective for businesses, while being a free way for you to earn money from your blog.
Little effort, big rewards
It requires very little effort to establish an affiliate marketing program on your blog, especially since some of the major providers, such as affilinet, offer WordPress plugins to make the process easier. With such plugins, adverts are integrated automatically, without having to edit any code, and are displayed based on past user behavior. This makes affiliate marketing both easy to set up and conducive to higher click-through and conversion rates. For this reason, affiliate marketing has an extremely positive cost to benefit ratio; minimal resources are needed, yet it can be lucrative.
If you're a blogger, either on a casual or more professional basis, these factors illustrate the benefits that affiliate marketing can bring you. In short, it offers you a way to sell your services to earn some money, without 'selling out' and compromising the value you bring to your readers.